Movie Release Date in Singapore : 21 November 2013
"The Hunger Games: Catching Fire" is an upcoming American science-fiction adventure film based on Suzanne Collins' novel, Catching Fire, the second installment in The Hunger Games trilogy.
Movie Synopsis:
After winning the 74th Annual Hunger Games, Katniss Everdeen (Jennifer Lawrence) returns home to District 12 along with fellow winner Peeta Mellark (Josh Hutcherson). Shortly after returning home, they must embark on a "Victory Tour" of the districts, leaving behind their close friends and family again.
On the day of the Victory Tour, President Snow (Donald Sutherland) threatens Katniss' best friend and pretend cousin, Gale Hawthorne, outraged after she and Peeta broke the rules of the 74th Hunger Games that allowed them both to win. During the tour, Katniss senses that a rebellion is brewing in the districts, but the Capitol is still firmly in control as Snow prepares the 75th Annual Hunger Games, known as a Quarter Quell, an event taken place every 25 years – a competition that could change Panem forever.
In this Hunger Games, the tributes will be reaped from the existing pool of victors, making all the other Games look like child's play. As Peeta and Katniss end up in the arena again (as the only victors of District 12 with the exception of Haymitch), this time surrounded by experienced and vicious killers, President Snow is determined to eliminate them and destroy the rays of hope and the sparks of rebellions brewing up in the Districts. Now Katniss and Peeta must do whatever it takes to defeat their foes and come out on top once again and ignite the flames of rebellion in Panem.
Movie Cast & Crew:
Director:  Francis Lawrence
Producers: Nina Jacobson, Jon Kilik
Screenplay by:  Simon Beaufoy,  Michael Arndt
Based on Catching Fire Novel by:  Suzanne Collins
Starring:
Jennifer Lawrence, Josh Hutcherson, Liam Hemsworth, Woody Harrelson, Elizabeth Banks, Lenny Kravitz, Phillip Seymour Hoffman, Jeffrey Wright, Stanley Tucci, Donald Sutherland
Movie Related Key Art: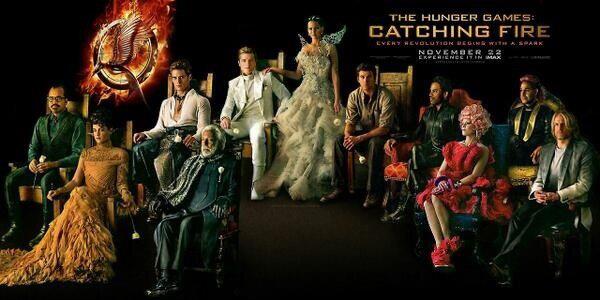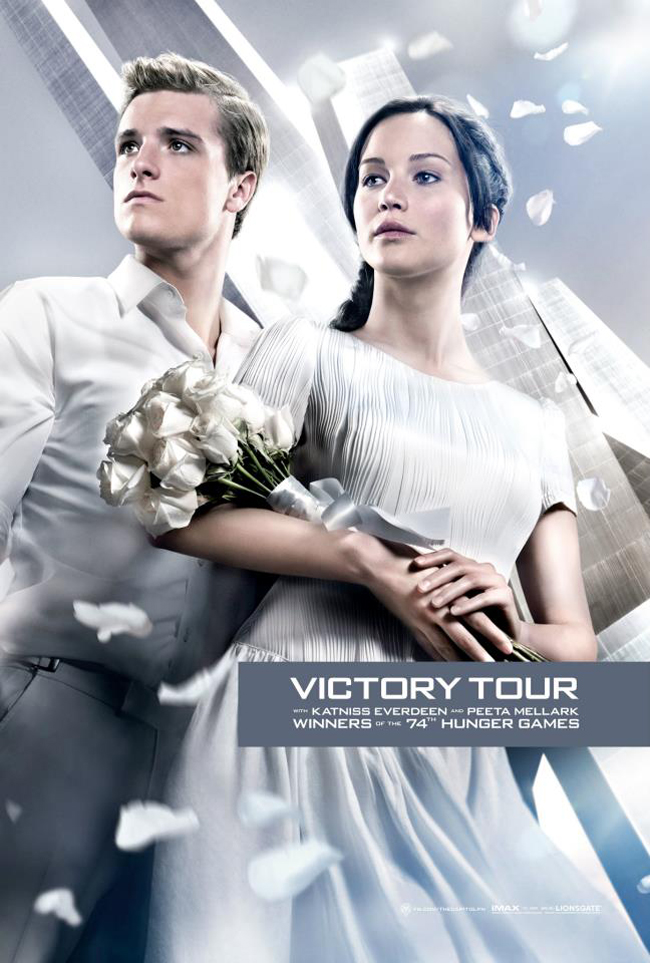 Movie Stills: