According to media reports at www.zap2it.com, Khloe Kardashian, who goes by "Khloe Kardashian Odom" on her social media pages, has dropped the "Odom" from her Instagram page.
http://instagram.com/khloekardashian
Khloe and Lamar have been separatated for weeks. So judging by how celebrities like Miley Cyrus has been utilizing social media recently, Khloe's moves seem to indicate that the inevitable is coming.
Miley Cyrus had unfollowed her fiancé Liam Hemsworth on Twitter. Miley's and Liam's representatives confirmed their breakup the next day after the Twitter move.
They were married on September 27, 2009.
In a few days time, they would have been married for 4 years.
The potential meltdown of their marriage is likely a result of the cheating and drug abuse rumors that have plagued Lamar Odom for the last few months.
Khloe & Lamar on their wedding day, about 4 years ago.
27 September 2009.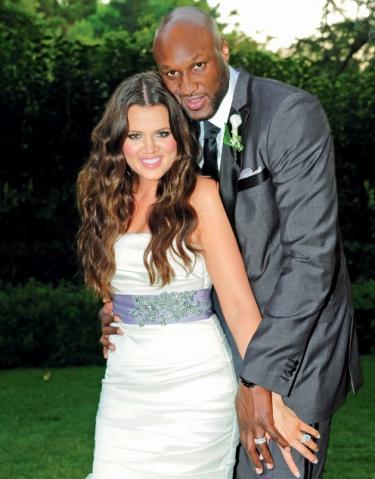 Media Reports on the recent chain of events:
Lamar Odom & Khloe Kardashian Split After Alleged Drug Use – Fox 5 News
Published on 27 Aug 2013

Lamar Odom Cheating on Khloe Kardashian?

Do you think he cheated on her?
Khloe & Lamar in Happier Times: