A-Yue (阿嶽) is coming to Singapore on 20 Oct 2013, performing at The Coliseum, Hard Rock Hotel, Resort World Sentosa. Hope he sings a medley of his popular songs such as 愛我別走(Love Me Don't Go), 分手吧 (Let's Breakup) and 乾妹妹 (God Sister).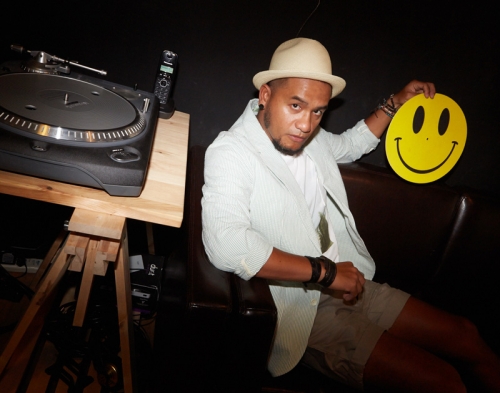 Other songs I'm looking forward to:
FREE NIGHT
放屁 (Fart or Bullshit)
在凌晨 (Missing You at Dawn)
自由 (Freedom)
我要錢 (I Want Money)
Come to think of it, his choice of song titles are so matter of fact and blatantly out there. Very bochup. I like it.
Don't know much about his new songs from his new album "我是海雅谷慕" . But so far, it's sounds more laid back, much less of the despondent and angsty punk that I used to be familiar with.
Full playlist of "我是海雅谷慕" for sampling here:
http://www.youtube.com/watch?v=qufZgsEB1XY&feature=share&list=PLy0hxA7C0Efts0Jkp0VOj9oHfuIpzTnZM
More information on the Singapore leg of the 我是海雅谷慕 Live Tour performance and how to buy tickets here:
Source: http://www.sistic.com.sg/events/yue1013
Ah Yue [Ayal Komod] Live Tour in Singapore
張震嶽 我是海雅谷慕 Live Tour 新加坡
Event Date: Sun, 20 Oct 2013 8pm
Venue: The Coliseum™, Hard Rock Hotel® Singapore Resorts World™ Sentosa
Ticket Pricing: Standard: S$98,VIP*: S$128
Duration: Approximately 2 hours
Promoter Name: Rock Records (S) Pte Ltd  | ONE Production
In the 90s and at the peak of his youth, Zhang Zhen Yue, aka A Yue, created a massive wave in the music scene with his first 2 albums, which achieved remarkable result, with more than a million copies sold. The songs from these albums differentiated his music from the typical pop love songs in those days. Depicting how street kids view the world, these songs captured the hearts of the youths of those days.
Since then, A-Yue went on to become the first Asian artiste to tour 10 American cities with concerts at the prestigious venue 'House of Blues', gaining him recognition in the western music scene. In 2009, A-Yue teamed up with 3 prominent artistes, Jonathan Lee, Luo Da You and Zhou Hua Jian, to form [Superband].
The quartet held more than 50 successful concerts, touching the hearts of more than a million audiences. During the 1 year of touring the urban cities, A-Yue was away from the nature, ocean and mountains that he loves. The time away slowly shapes the kind of music that is closer to his heart.
In 2013, A-Yue released his latest album《Ayal Komod》. This is his native name, gotten from the aboriginal tribe that he belongs to. A-Yue's passion for the earth we all stand on and his boundless creativity in making music allow him to express the voice of his heart through his songs. While the popular trend took a more idealistic approach, A-Yue chose to return to the point where he first started and once again warm hearts with his pure and sincere music.