According to a report from channelnewsasia.com, Pace Wu is set to marry Ji Xiao Bao, a casino tycoon and shareholder in Wynn Macau. 34-year-old Pace has been dating Xiaobo for more than a year, since 2012. His assets are estimated to be worth at NT$10 billion (US$338.5 million).
From media reports in Taiwan, Pace Wu had announced on Sunday,  22 September 2013,  that she is four months pregnant. And that the baby's father is Ji Xiao Bo.
Video reports of her pregnancy and upcoming marriage plans:
"I will wait till I have completely slimmed down, till I can squeeze into a beautiful wedding dress before I get married," said Wu, pointing out that she hopes for a romantic island wedding.
Once married, Pace Wu will become a certified Tai Tai!
Pace Wu and Ji Xiao Bao are having a daughter together.
Pace is currently 4 months pregnant, which makes her baby is likely to be born in February 2014.
She tweeted on her Weibo micorblog with these words ""幸福来得太快,我都还来不及准备好。其实没有领证,现在还是未婚啦!接下来我的首要任务是先好好安胎,然后生下健康活泼的小孩。谢谢大家给我的祝福。"
Loosely translated in English: 'Happiness came too fast. I'm not ready. Acually I'm not legally married yet, still single! What's next? I'm going to take care of my myself and my baby. Thank you everyone, for your well wishes."
Pace Wu and Ji Xiao Bao were first caught by the paparrazi at Hong Kong's IFC shopping mall having a meal together.
Reported on site: http://roll.sohu.com/20120516/n343331155.shtml  at 2012 May 16.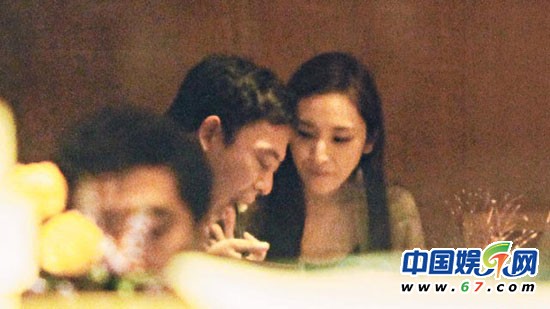 According to media reports, Ji Xiao Bao had previously dated other female celebrities such as Kristy Yang (杨恭如), Ruby Lin (林心如) and Crystal Huang (黄奕).
Kristy Yang (杨恭如)
Ruby Lin (林心如)

Crystal Huang (黄奕)

Crystal Huang with Ji Xiao Bao in a photo some time back.