Kai Ko is currently 22, and 12 years younger than Elva, who is 34 this year.  (2013)
The news spread like wild fire on the internet when they were spotted by reporters while on dates during the early part of 2012.
He shot to fame as the main lead in the movie "You are the apple of my eye".
Pictures of Elva  Kai Ko caught by the media while they were on dates: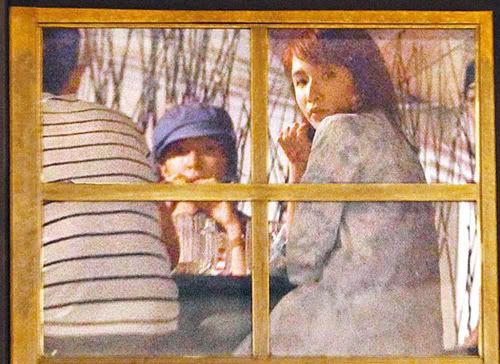 Kang Xi Video Interviews on their relationships:
Elva Hsia on Kang Xi in Dec 2012:
In the interview, friends revealed that the couple met at a friend's house party.
The second time they met was at another friend's casion themed club party.
Kai Ko on Kang Xi in Nov 2012:
In the interview, Kai Ko tried hard to fend off questions on whether he is going out with Elva.
In August 2013, during a press conference with the media that announced, as part of the newest member of Sony Music Entertainment's big family, Elva shares further clues on their current relationship status:
"Everything has been quite smooth. I even wrote a song recently which he (refers to Kai) has already seen and have given me some comments." Elva Hsiao
Read more at: http://entertainment.xin.msn.com/en/celebrity/buzz/asia/elva-hsiao-admits-relationship-with-kai-ko
More pictures of the couple pieced together by fans and media online: