Update 2 December 2013: Latest wedding related pictures of Vanness Wu and Arissa Cheo:
Their Wedding in Los Angeles was held on 16 November at The Resort at Pelican Hill in. According to a report from STOMP, the wedding banquet cost about S$160,000. Elva Hsiao also performed at the dinner. It's also indicated that they will likely hold a wedding banquet in Singapore in January 2014.
In early August, Vanness Wu made an announcement on Weibo that he would be marrying Arissa Cheo, a Singaporean fashion entrepreneur.
Accompanying the photo was a message in Chinese, saying "I was impulsive! God bless everyone. Vanness Wu and Arissa Cheo have submitted the notice of marriage on 9 August according to Singapore law. The two of us hope to share our bliss with all our friends. We also hope that everyone will give us their blessings."
According to the Registry of Marriages, the couple's marriage can only take place 21 days after and within three months of the date the Notice of Marriage is issued.
Arissa Cheo met Vanness Wu on the set of his "My Kingdom" music video in 2006.
More Arissa Cheo Images: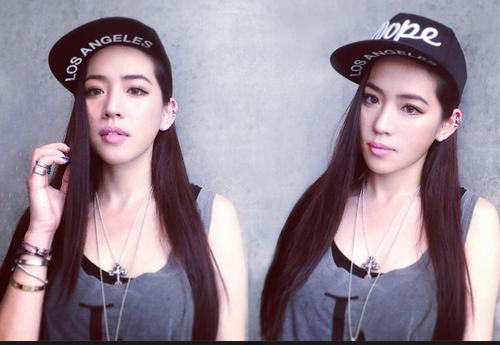 Fiona Xie and Arissa Cheo

Arissa's Blog: http://www.carteblanche-x.com/arissa/
Arissa's Fansite Tumblr: http://arissacheo.tumblr.com/page/6
Arissa's Interview with Prestige Magazine: http://prestige-singapore.com.sg/2012/04/breaking-mould#.UjH76z_vaCo